About InfoLogic
InfoLogic is a direct marketing and data services partnership specialising in Mapping, Data Planning, Information Management, Database Marketing & Data Contract Management. The founders have been direct marketers since 1984 and Fellows of the Institute of Direct Marketing (IDM) since the Institute's early formation. It is the partnership that funds all product and or service R&D. Companies under the partnership's direction currently includes Map Logic Ltd, List Logic Ltd and InfoLogic Ltd.
---
InfoLogic's senior partners have over 45 years data related experience and were instrumental in founding commercial databases and developing data sales divisions for many organisations including Yellow Pages, BT, Experian, Acxiom, Royal Mail, MapInfo, Geoplan and Tactician. The partners are therefore capable of understanding any data file in terms of structure, strengths weaknesses, accuracies, sources, capability and much more. Further, InfoLogic's grasp of data processing rules and data manipulation can be classed as second to none, as the partners have processed well over 13,000 commercial data files and in their day been accredited with building industry leading data matching routines for organisations such as BT and Yellow Pages that after ten years are proven to have withstood the test of time.
Senior Partner's Background: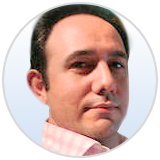 Milton Eldridge
---
Started in Sales & Marketing industry for the Leisure sector up until the Chairman at Royal Mail personally recruited him to launch a new venture. Then onto National Accounts Director for Yellow Pages, BT, Acxiom and Experian. Left Experian in 2006 to form InfoLogic. Since then, List-Logic, Map-Logic have been formed to support the InfoLogic brand.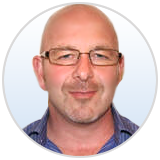 Richard Ives
---
On graduation from University is employed in a technical role to work on a joint venture with the Royal Mail creating post code boundary templates. Formerly Director of Geoplan and then later MapInfo. Joined InfoLogic as Partner in 2007 with specialist experience in data processing, sales & marketing applications and mapping systems.
---
Our mission is to provide easily accessible business and consumer information and to support all our endeavors with a first class customer experience.
If you have any questions about InfoLogic or the services we provide then please contact us
As direct marketers and sales professionals, we felt that our industry needed a supplier that could add real value rather than quick reactive solutions. Our business was born out of the desire to provide the highest quality products and services with the highest levels of customer care – sadly lacking in today's marketplace. We work very hard to build long-term relationships with our customers and to offer genuine value added solutions which are based upon our relevant specialist industry expertise. It's warming to see that over 90% of our customers remain loyal to us each year and to think that we have all grown together through the years which I hope goes a long way to proving we're on the right path and is testament that our philosophy and approach is what customers are looking for in a supply partner.
---